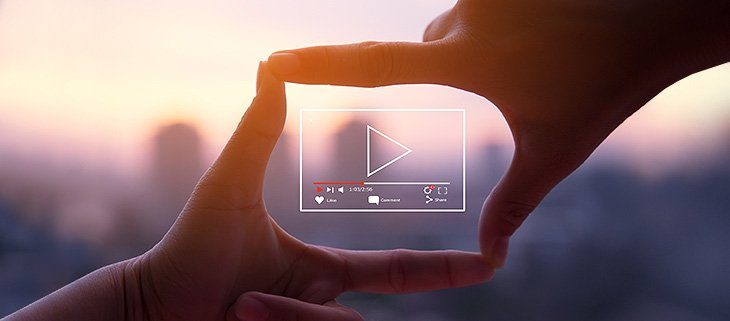 Combine YouTube and SEO: more visibility – more sales
2
Min.
Why separately, if you can do it together: YouTube and SEO campaigns can be perfectly combined to increase visibility and sales. This is particularly true of the speed with which marketing measures are effective in both directions.
The power of YouTube campaigns
Address customers with emotional messages
The film sequences that precede the actual videos in YouTube (so-called teasers / digital advertisements) usually last up to 5 seconds and create a connection to the campaign with a clear message. The customer gets access to the landing page (s) of the campaign "with a click" – animated and accompanied by acoustics – and thus gets a direct insight into the advertised company or product. We recommend a term of 1 to 3 months.
The power of SEO campaigns
Lead customers to their goal with selected keywords
With SEO, however, other parameters count. There are among other things the uniqueness of the keywords, the technical optimization (including the corresponding SEO plugins) and fast loading of the website, the optimization of the user guidance (also for responsive requirements), the sorting of the content according to topics, the SEO optimization of images , the streamlining of the amount of data, the definition of MetaTags and the deliberate labeling of the headlines (e.g. H1) that appeal to and retain customers. In this way, the relevance with the search engines increases gradually and the advertised company or product increases in the ranking. We recommend a term of 3 to 12 months.
In both cases, data protection compliant access statistics help to evaluate campaigns and optimize them according to the needs of the company or customers.
As a rule, the appropriate patience and the use of digital routines pays off. However, it is important that you do not base your success on the number of clicks, but rather take a sober look at the sales figures as a whole, ie on the sales development of your own products or services. You are welcome to learn from some of our customer examples (including RECARO, Tribe, BoardXperts).
https://2be-markenmacher.de/referenzen//recaro.html
https://2be-markenmacher.de/referenzen//tribe-your-trading-platform.html
https://2be-markenmacher.de/referenzen//board-xperts.html
Curious now?
Our contact person will be pleased to help you:


Matthias Brinkmann
+49 (0)911 / 47 49 49 49
brinkmann@twobe.de
https://2be-markenmacher.de/wp-content/uploads/2020/12/youtube-seo-kombinieren-sichtbarkeit-umsatz-2be-die-markenmacher.jpg
321
730
Matthias Brinkmann
https://2be-markenmacher.de/wp-content/uploads/2021/06/logo-twobe-white.png
Matthias Brinkmann
2020-12-22 09:28:47
2021-10-19 11:04:20
Combine YouTube and SEO: more visibility – more sales